The production technology
Three layers taped
All of Gaoer company's production deal with Three layers taped, ensure all products are windproof, rainproof, and durable.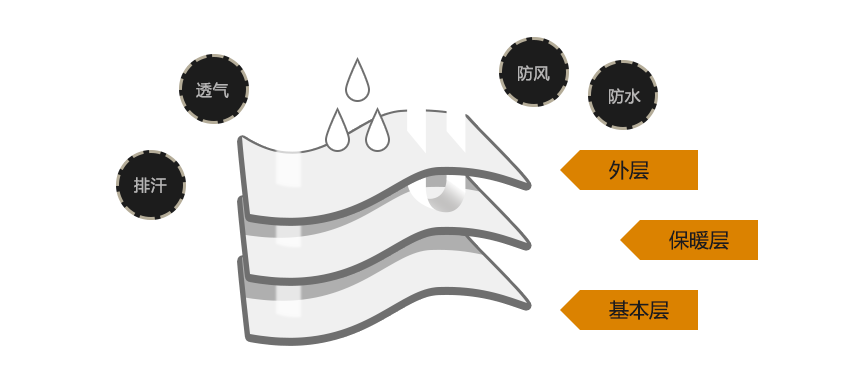 Invisible Zipper
Invisible waterproof zipper through professional heat press processing, It can be more beautiful, windproof, and rainproof.

Advanced equipment
Intercompany
Gaoer has a professional clothing team, total employees 280. There are 12 large production lines, with an annual output about 100 million pieces.
Skilled operation team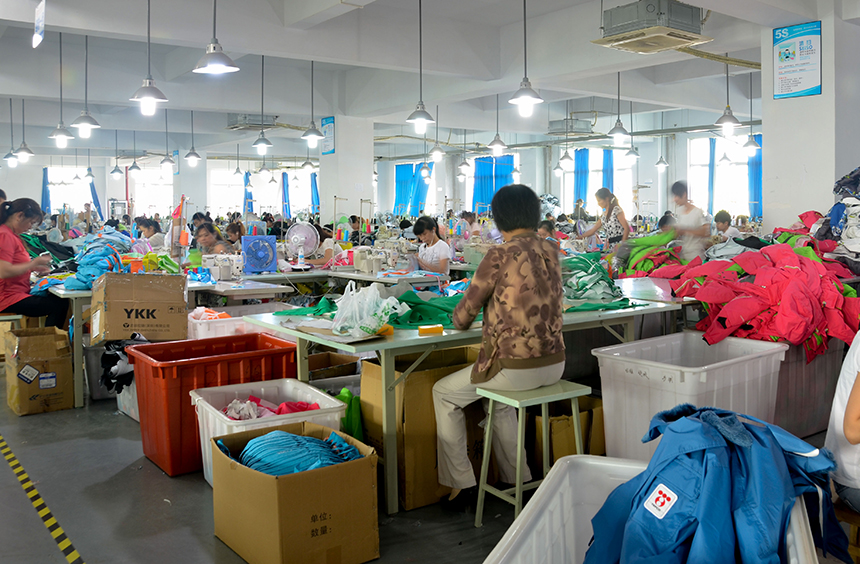 Gaoer's Equipment
Professional equipment more than 200 machines, including heavy machine computer one needle machines, Lockstitch trimming machines, Laser cutting machine, Hot Air Seam Sealing Machine, Seamless press machine, needle inspection machine, button attached machine, Knotting machine, Overlock stiching machine, cutting machine, keyhole machine, Measuring water machine and so on.
Advanced production equipment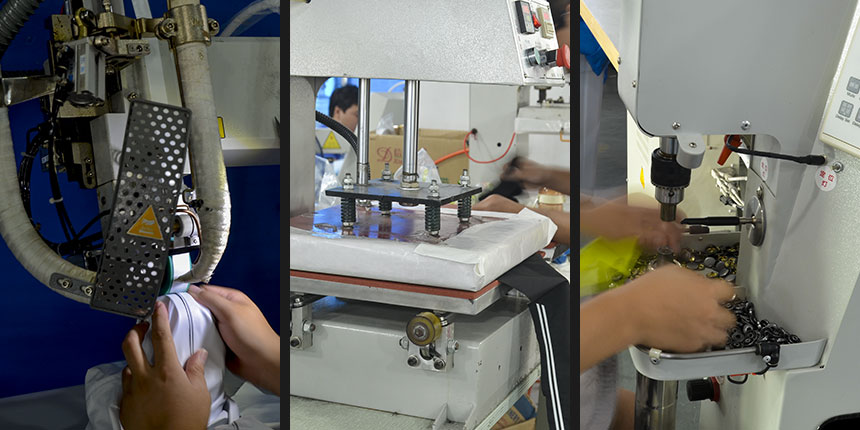 Gaoer's Configuration
With a number of high-end domestic and foreign suppliers reach a long-term cooperative relationship, to ensure quality stability, good price, and delivery efficiency.
Service Case
After many years of unremitting efforts, Kunshan Gaoer company has a number of domestic and international well-known outdoor supplies with a long-term stable strategic cooperation, such as: China Maritime, German Power, and Canadian Bus, etc.