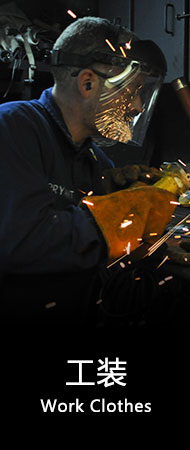 Work Clothes
Gaoer is an outdoor clothing factory, who is strong, honest and trustworthy, has been engaged in the design, processing and production of outdoor clothing since 2007.
Gaoer's Work clothes is a high-end outdoor garment specially tailored to the needs of outdoor work. Involving: Post Office, Eelectric Power, Railway, Marine, Petroleum, Logistics, Banking, Communications, etc. In design, Gaoer combined with: Professional characteristics, Enterprise Culture, Body Feature, Wearing Habits, and Stretching Activities Demand. Consider in many aspects, from Color, Style, Fabric, Design, Collocation, Function, and so on. With many years of professional production experience, to provide customers with the best advice. And to produce high-end functional outdoor worker clothes which is beyond the imagination of customers. becoming a fashion demand of domestic & international special garment industry preferred customization enterprises.

Fine workmanship
Outdoor Work Clothes are usually custom made
According to the different needs of the occupation, designed custom-made clothing with as below functions: Breathable windproof, Rainproof, and Breathable. It combined with the occupation activity movement, take a loose version type, or customization, to ensure that staff have enough activity to stretch.
Fabric
The function of the outdoor work clothes fabric:
Fabric: the fabric have functions, including high wearproof, tearing resistance, windproof, waterproof and moistureproof, anti-UV function, etc;

Cutting
Production department adopts laser cutting and stereo cutting. The cutting team which consists of more than ten cutting experience professionals for ten years or so is equipped with knife cutting, which can better grasp the accuracy and rationality of cutting.
There needs 24 hours in advance of loose cloth processing before cutting, also pay attention to the warp and weft direction of fabric. It take to ensure that the warp and weft fabric spreading infrared fit accuracy for tailored type work clothes, each piece shall be numbered and sequence placement.
The three-dimensional cutting can make the elbow, knee and other parts of the clothes more closely linked with the human body curve. Make people feel more comfortable, stretching the human body without restraint.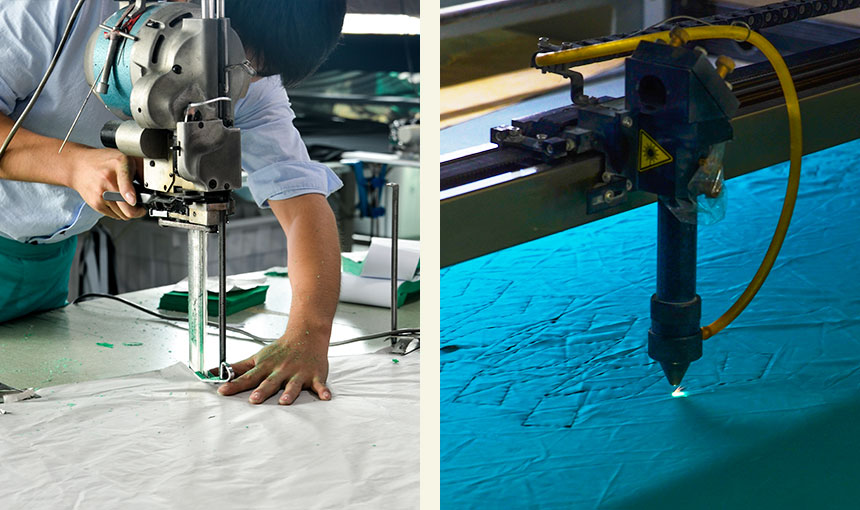 Sewing
According to different types of fabrics with special machine needles, suture. All of the adhesive products are sewn by machine with knife to ensure uniform , special parts are back processing, to ensure the work clothes firm, windproof, and crisp.
Summer clothes with short sleeve & overlock sewing as the main aspect ; Winter clothes with back reinforce, thermal insulation, durable as the main aspect.
Craft is the skeleton of clothing
Using high quality bold light wire, the whole clothes are full package production process, all seams bartack reinforcement, strong durable.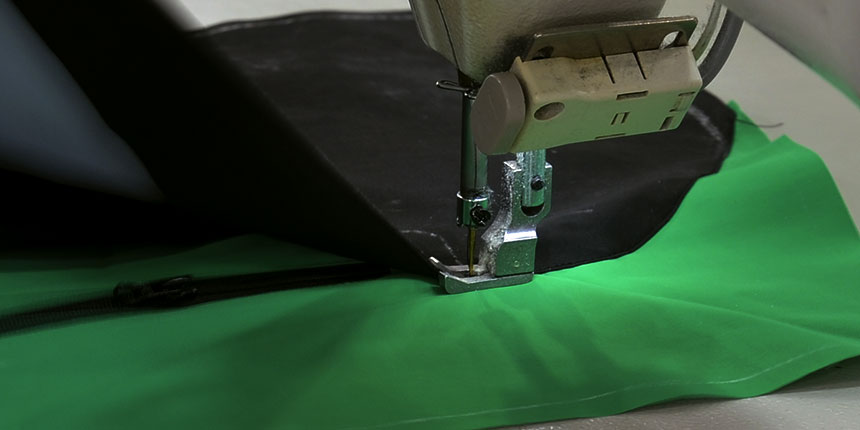 Special Technology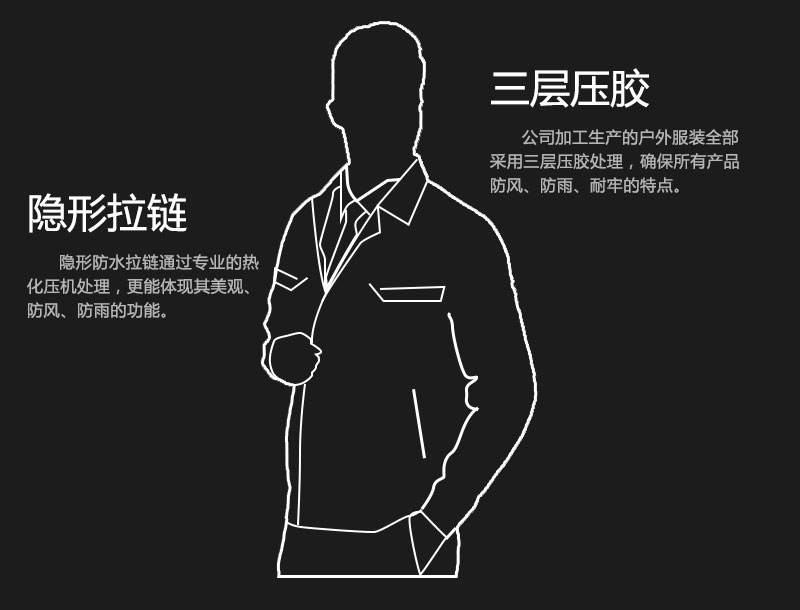 Detail processing
Inspection processing details
The shoulder and elbow with wear-resisting layer. the windproof layer for inner from the middle to hem to prevent the wind to come in clothes;The breathable zipper under arm could open directly when people have much sweat;Built-in hat can pack up when unnecessary. Different styles of color design and special details, such as in the cuffs have small hooks,and so on.
Inspection processing details
For each piece of clothing must through the overall inspection and sampling inspection for online processing and ready products , as well as the re-inspection for the end of the production, In this way, we could make sure every piece garment could satisfy client's requirement, and we keep keep more than 97% of the long-term customer satisfaction.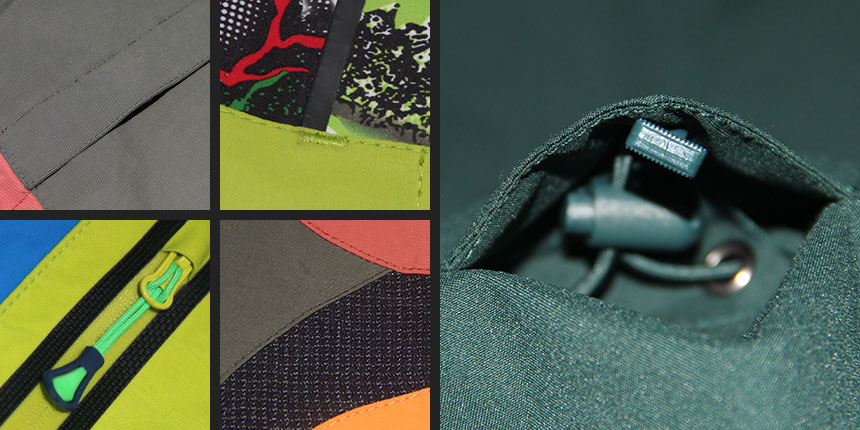 Gaoer's strength
The interior of Gaoer
Gaoer has a professional clothing team, with 280 employees. And 12 large production lines. Annual output more than 1,000,000 pieces.
Skilled operation team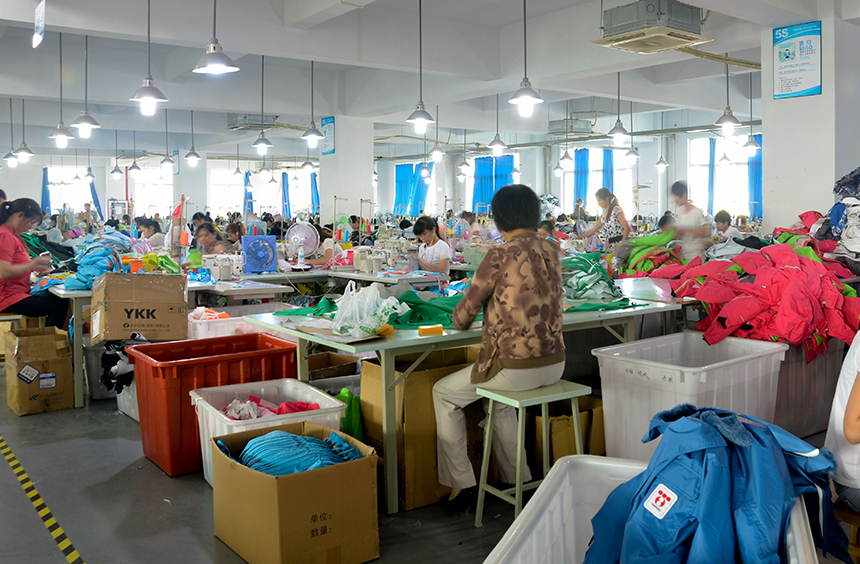 The equipment of Gaoer
Professional equipment more than 200 machines, including heavy machine computer one needle machines, Lockstitch trimming machines, Laser cutting machine, Hot Air Seam Sealing Machine, Seamless press machine, needle inspection machine, button attached machine, Knotting machine, Overlock stiching machine, cutting machine, keyhole machine, Measuring water machine and so on.
Advanced production equipment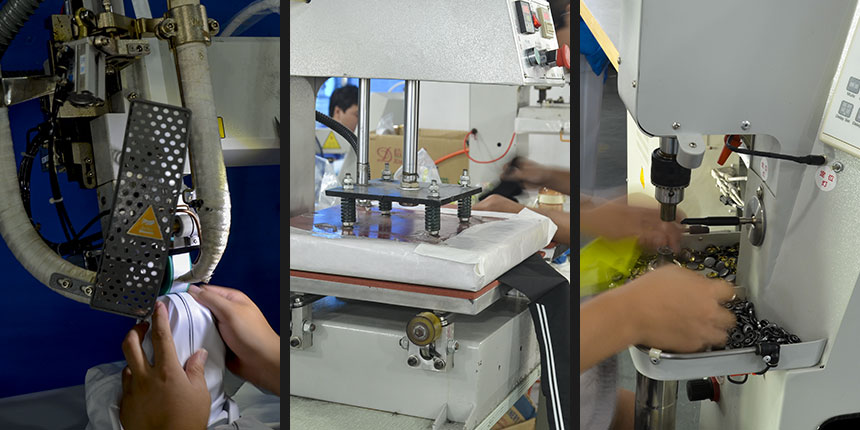 The configuration of Gaoer
With a number of high-end domestic suppliers and foreign suppliers cooprate for a long-term cooperative relations, to ensure quality stability, good price, and delivery efficiency.
The case of service
After years of unremittingly efforts, Kunshan gaoer clothing company has a long-term stable strategic cooperative relations with many well-known outdoor clothes companies, such as: China Maritime Affairs, Germany Electric Power, Japan post office, Canada Bus etc.